Stop by Our Farmer's Wagon Produce Stand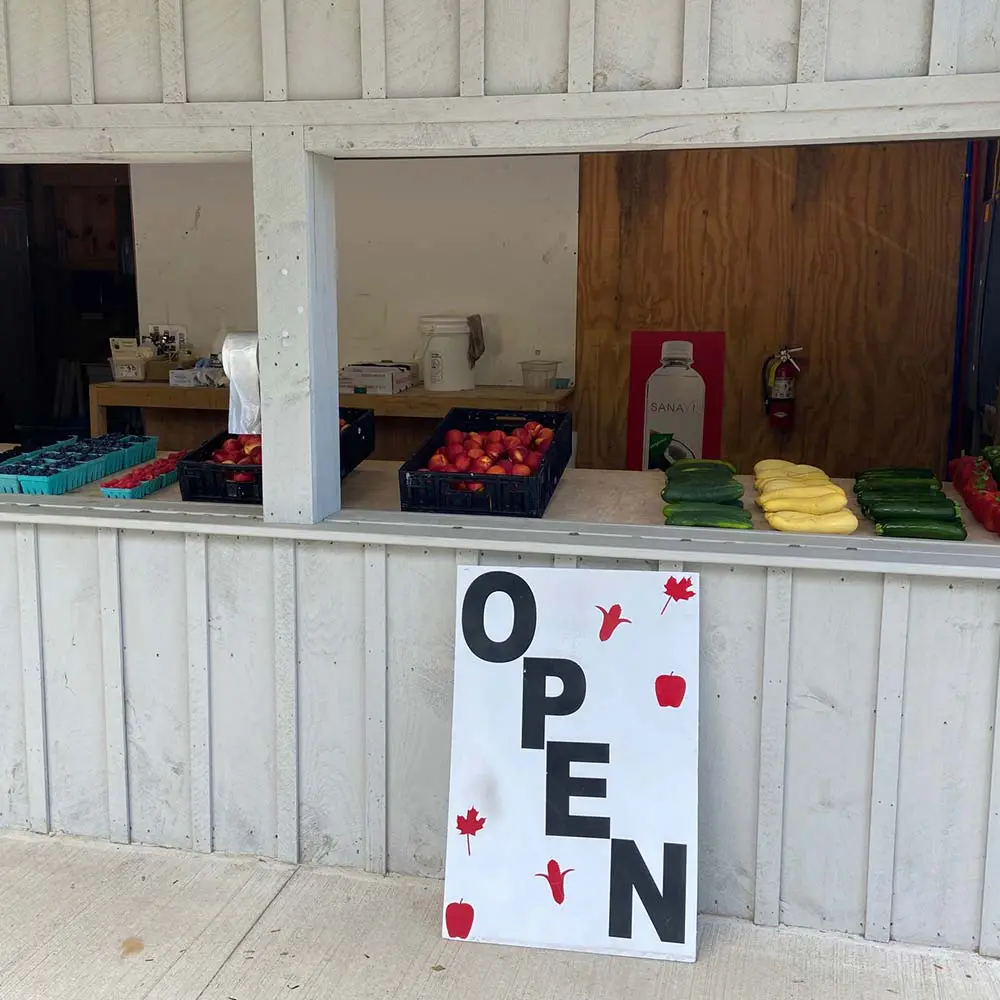 Don't Have Time to Pick your Own Produce?
We've got you covered! The Farmer's Wagon is our off-site produce stand a few miles down the road from Bowman Orchards. From our wide variety of fresh fruits and vegetables, to our delicious treats, we have something for everyone!
Fresh fruits, vegetables, fresh baked goods, fresh pressed cider, water, Jams & Jellies, kettle corn, etc.  Availability will vary as the season changes. WIC Checks and FMNP checks accepted here!